When I first read the story and saw the picture, my first thought was, "gee, looks a little fogy or maybe this is a part of the world that still allows industry and maybe the unclear picture depicts this." Many of our shipyards are closing or at the least, have downsized. Many boats, big and large are being manufactured in China. I am not saying they are always the best, just that that is where the business is being done.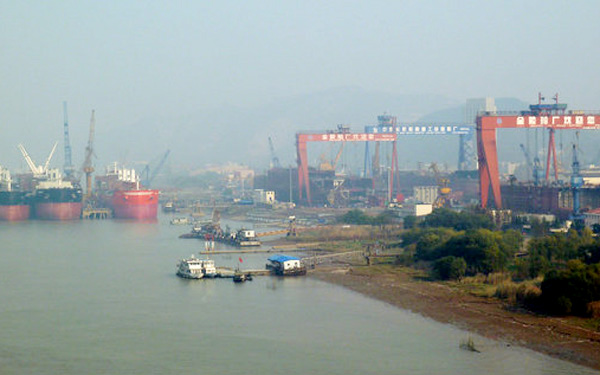 The Chinese State-owned CSC Jinling Shipyard Co Ltd announced Tuesday at a news conference that it had signed a memorandum of understanding on April 20 with an Australian mogul to construct a replica of the Titanic in China.
The deal between the shipyard based in Nanjing, Jiangsu province, and Australian mining magnate Clive Palmer to build Titanic II is music to the ears of China's shipbuilding industry, which is currently bogged in its lowest earnings slump in three years.
Design plans have started for the new Titanic, which will have the same dimensions as its old version with 840 rooms and nine decks. The new vessel is expected to make its maiden voyage from London to New York in late 2016.