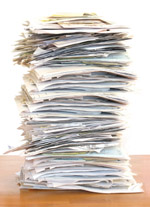 The difference between Obamacare plan and the BP disaster plan is the same; they both are flawed, they both do not work and they both are kick ass full of lies!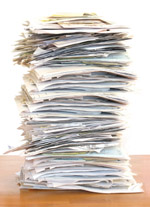 Do we really want to be more like Europe?
Medics' protest blocks Paris roads
A GROUP of anaesthetists brought traffic in the centre of Paris to a standstill for two hours with a protest at the foot of the Arc de Triomphe.
Up to 3,000 medics took part in the demonstration on the Place de l'Etoile yesterday lunchtime, a busy intersection where 12 main roads converge.
The group then moved on to the Health Ministry, where violence broke out as CRS riot police used tear gas to push away the protestors.
Health Minister Roselyne Bachelot said the group had thrown objects at the building and the violent protest was inappropriate from "health professionals who save people's lives on a daily basis".
Yesterday's protest was the second in a month by the anaesthetists, who have been on strike since March.
They are protesting about what they say is a lack of recognition within the healthcare system.
The job requires seven years of study and training, but does not come with the same level of pay and recognition as other medical specialisms.
The group disrupted rail services in and out of Paris last month when several hundred people staged a sit-down protest on the tracks outside the Gare Montparnasse, one of the capital's busiest mainline stations.
The SNCF said it would be taking legal action against the protestors after an estimated 100,000 travellers were stranded for up to five hours. The rail operator estimated its loss at €1m.