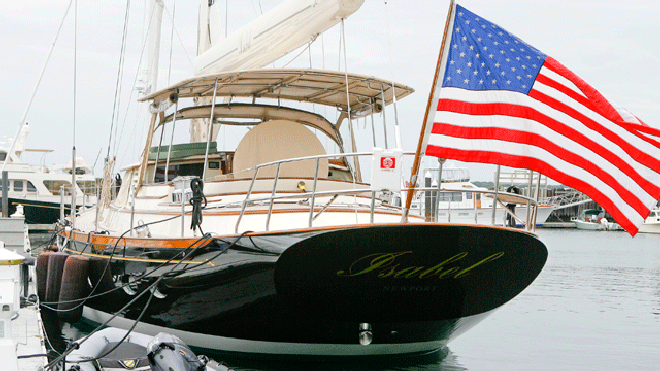 They say this man should have no problem being confirmed our next Secretary of State. That being said, this administration has really lowered the standards. We already have one tax cheat, that we know of and soon a tax evader will be joining the group.
Sen. John Kerry tried to sail, but he couldn't hide.
The Massachusetts senator, after an uproar in his home state over the decision to dock his new $7 million yacht in tax-free Rhode Island, told his state's tax collector Tuesday that he would "promptly" pay all Massachusetts taxes on the yacht.
"As we've said from the beginning, we have always complied with tax laws and we always will," the senator said in a written statement. "The payment is being made promptly."
The 2004 Democratic presidential nominee has been dogged by charges of tax evasion since last week, when the Boston Herald first reported about his decision to dock the 76-foot sloop Isabel in Newport, R.I.
Doing so spared Kerry a $437,500 one-time sales tax charge in Massachusetts, as well as about $70,000 in annual excise taxes. Rhode Island repealed those taxes in 1993, making the state something of a nautical tax haven.
Massachusetts officials said Kerry was within his rights to base the vessel in Rhode Island, despite owning homes in Nantucket and Boston, but they also said he would be liable for taxes if he brought the yacht to Massachusetts within six months of taking ownership.
Subsequent news accounts placed the Isabel in Nantucket over the Fourth of July weekend and on Martha's Vineyard more recently. It is now in a shipyard in Portsmouth, R.I., undergoing warranty repairs. A Kerry spokesman said he chose to base the vessel in Rhode Island not for tax purposes, but charter opportunities and long-term service.