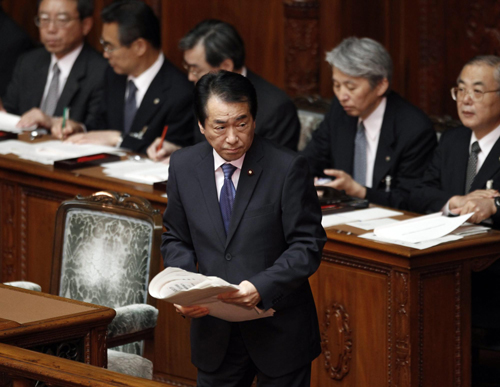 Every country is now worrying about the debt being creating.... is anyone listening? We are in recovery, so 'they' say but we still do not see it in our business community.
Japan has the largest public debt among industrialized nations at 218.6 percent of its gross domestic product in 2009, according to the International Monetary Fund.

Kan, who became Japan's sixth prime minister in four years after a short stint as finance minister, promised his government would work closely with the Bank of Japan to avoid an increase in deflation and would focus on developing a "strong and comprehensive" policy.